Point of Sale Integration
Founded during the beginning of the pandemic (2020), the entrepreneurs behind I Love Tacos envisioned a unique offering of latin cuisine that hadn't existed in the Louisville market.
They have grown to 3 locations with further growth plans in the future through offering a variety of tastefully crafted tacos and other great combinations including tostones, tortas (sandwiches) and nachos, complementing a selection of seasonal cocktails, bourbon and tequila.
Consistency is one of the largest struggles of growing businesses ranging from websites that aren't mobile friendly to not having a proper social media presence or virtually zero visibility on search engines like Google.
During our discovery process we revealed the opportunity to create a refreshed online presence including a website redesign, social media campaign and a more robust scheduling solution for both catering and food truck inquiries.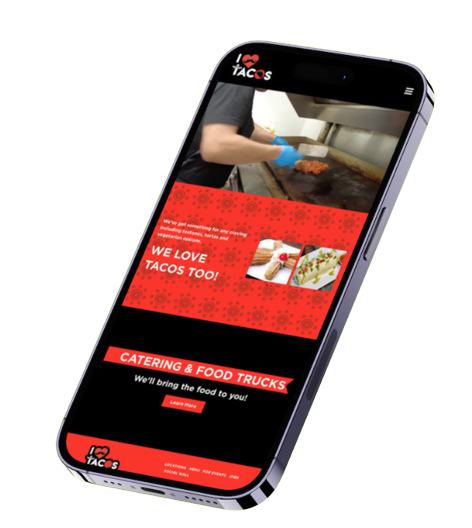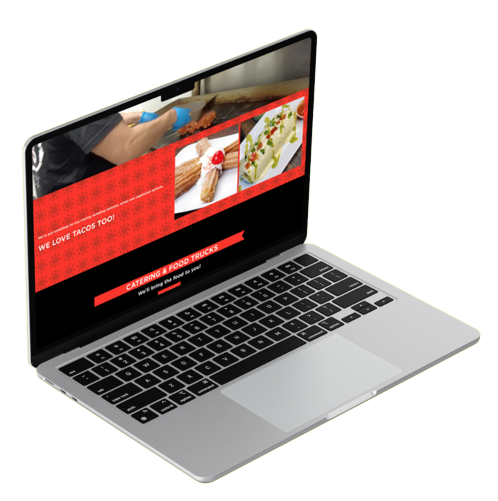 We created a custom-built WordPress-based website to resolve mobile responsive issues with the existing website as well as implemented a unique functionality to showcase menu items.
During the website redesign we captured new food photography and drone video footage of their multiple locations to use on the website and social media.
We integrated Gravity Forms and Zapier into WordPress to communicate with their POS system.
After optimizing their website for faster loading times alongside the updated imagery we've seen a 25% increase in organic traffic.
Since we've updated their social media presence we're seeing a 30% YoY increase in social traffic coming into their restaurant while food truck and catering requests have never been better.